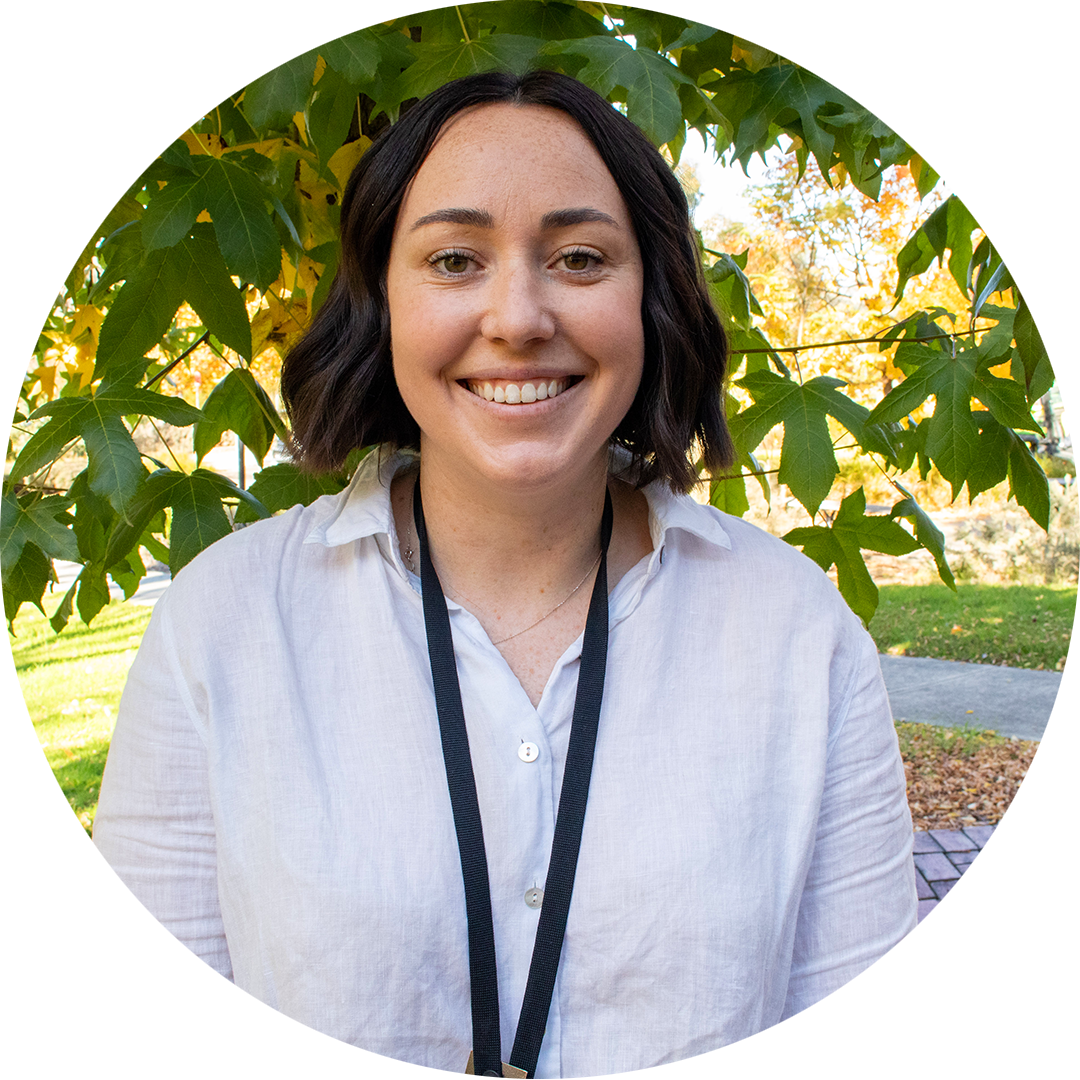 Alison Burgess
Senior Occupational Therapist
I believe that the greatest drawcard of Marathon Health is the team of clinicians that I get to work with every day. Our team is supportive, encouraging and always eager to celebrate the successes we each achieve. It's easy to come to work when the workplace fosters a culture that is fun and inclusive.
"Marathon Health does not adopt a 'sink or swim' mentality that leaves you feeling on your own. Support is always available to every staff member, regardless of your level of experience."
Working with our new graduate occupational therapists has enabled me to directly support our new clinicians to develop their self-confidence and professional competence. This process is gradual and individualised, with specific consideration of the learning goals and interests of our workers.
Beyond direct supervision, our new graduates are supported to draw upon the different expertise that exists within our broader team by engaging in our new graduate program, peer supervision opportunities and multidisciplinary in-services. As a team we have a wealth of knowledge, and clinicians who are always willing to share what they know!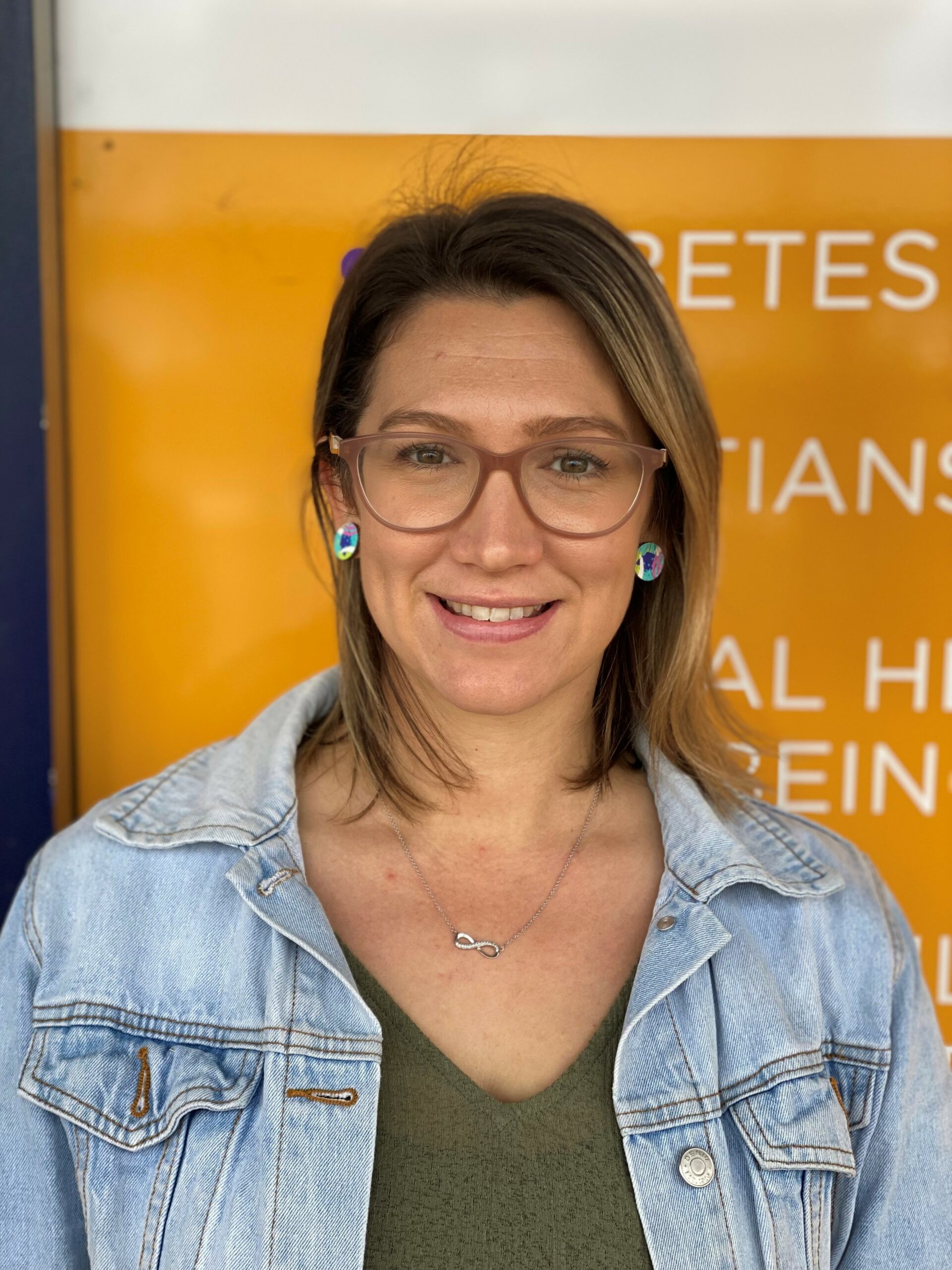 Amanda Cook
Allied Health Lead/Occupational Therapist
I work across two different areas so my team consists of social workers, occupational therapists and speech pathologists. Working rurally, I love the diversity of the clients that I see – every day is different.
It can be challenging when you first start working as a new grad, that's why our graduate program is important. We try to alleviate the stress new grads face by creating a program where each week they can get together, talk about different topics or clinical cases and are supported by quality clinical supervision.
"There are so many people in need in country areas – you can make a real difference."
The important thing for new grads is that they get the support they need – there is structured clinical supervision, but they also know they can talk to us as needs arise, whatever mode that suits their communication style. We also go out with new grad therapists to provide hands on support, so that they are getting practical assistance out in the community. Our priority is for new grads to feel supported to grow their skills with us and stay in our community!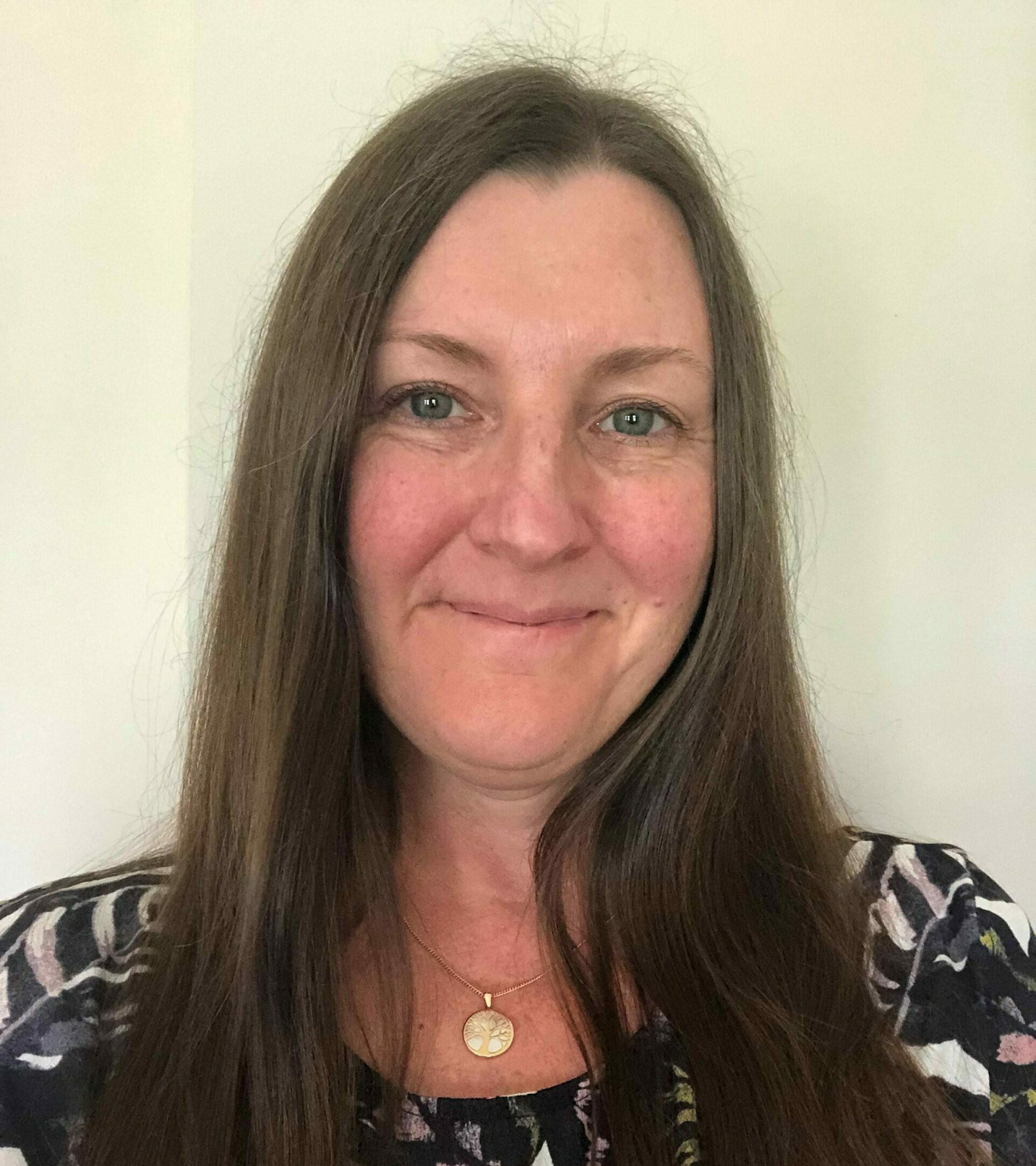 Barbara Geddes
Clinical Lead – Strong Minds Western
When I graduated in psychology, I chose to head west of the Great Divide to do my psychology internship – I am so glad I did. I have been with Marathon Health ever since I was a provisional psychologist and I have always felt valued, supported, and encouraged to take my clinical career along fulfilling paths.
I am now Clinical Lead of the Strong Minds Western Program and a supervisor for provisional psychologists. I love that it's my turn to offer graduate clinicians the same support and encouragement I experienced, and to feel valued as a part of an energetic and dynamic organisation that makes a real difference in the many communities it serves.
"Marathon Health offers students and graduates well-rounded (and well-grounded) experience in regional and rural physical and mental health and wellbeing."
Our supervisors and senior clinicians always endeavour to create an environment for students and graduates to flourish and hone their clinical skills in, to navigate challenges with support at hand, and to enjoy the many aspects of working in a close-knit team.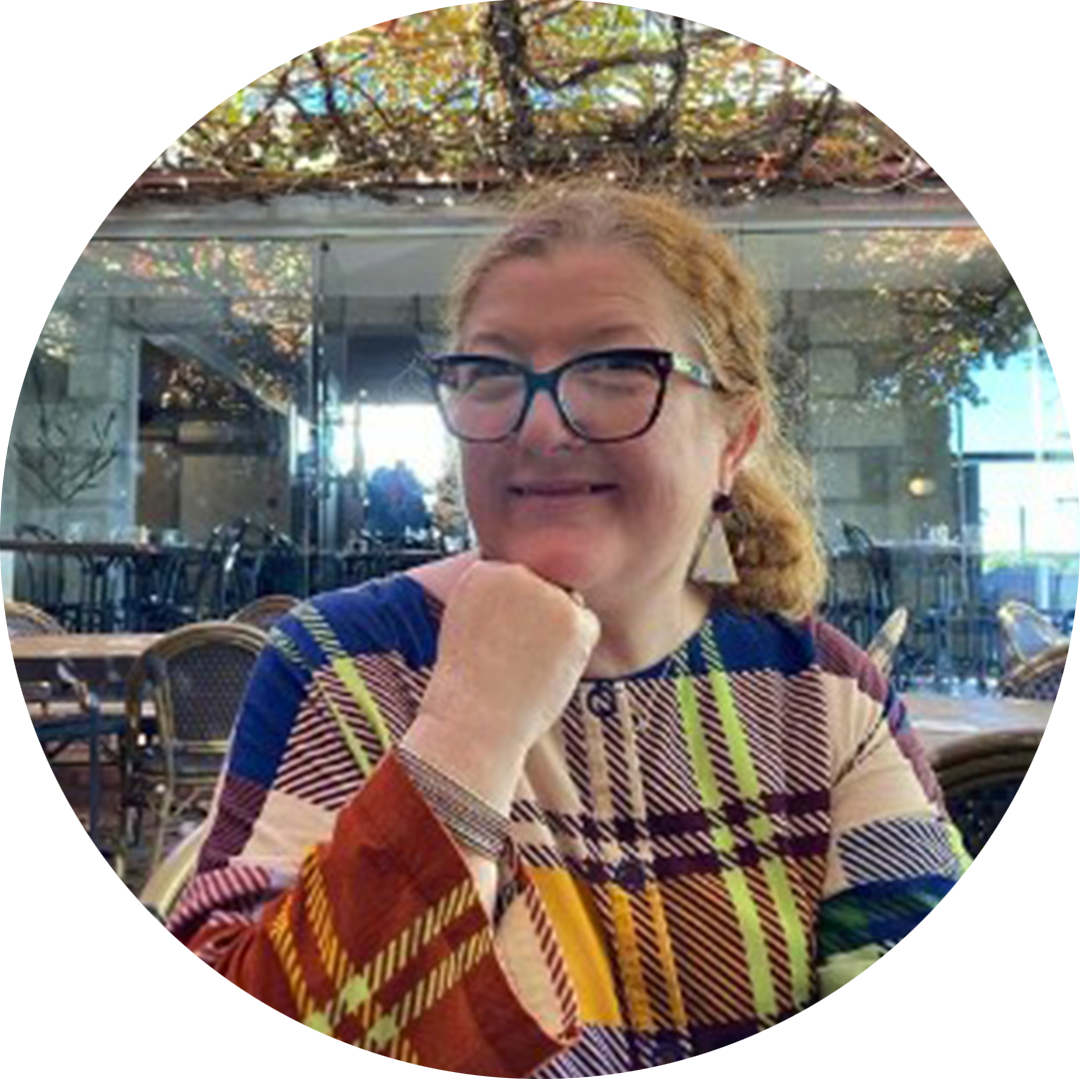 Debra Mainwaring
Clinical Supervisor – Psychology
I enjoy engaging with many teams, exploring their training needs and facilitating team building activities. I have a background in school teaching, school counselling and university lecturing and have had the privilege of working in many different settings (Government, not for profit and private) across Australia, the UK and Singapore. I have a passion for social justice.
"Through my personal and professional experience, I aim to inspire and empower others to overcome barriers to learning and development – creating a life that they love.
I'm currently a PhD Candidate on a project through the University of Western Sydney, the Young Wellbeings Project, that promotes the wellbeing of young mothers. I have the privilege of supporting: young children and their families, adolescents, vulnerable adults (including older people) with wellbeing concerns – as well as providing supervision to psychology graduates, interns, registrars (APS College of Educational and Development Psychologists) and peers.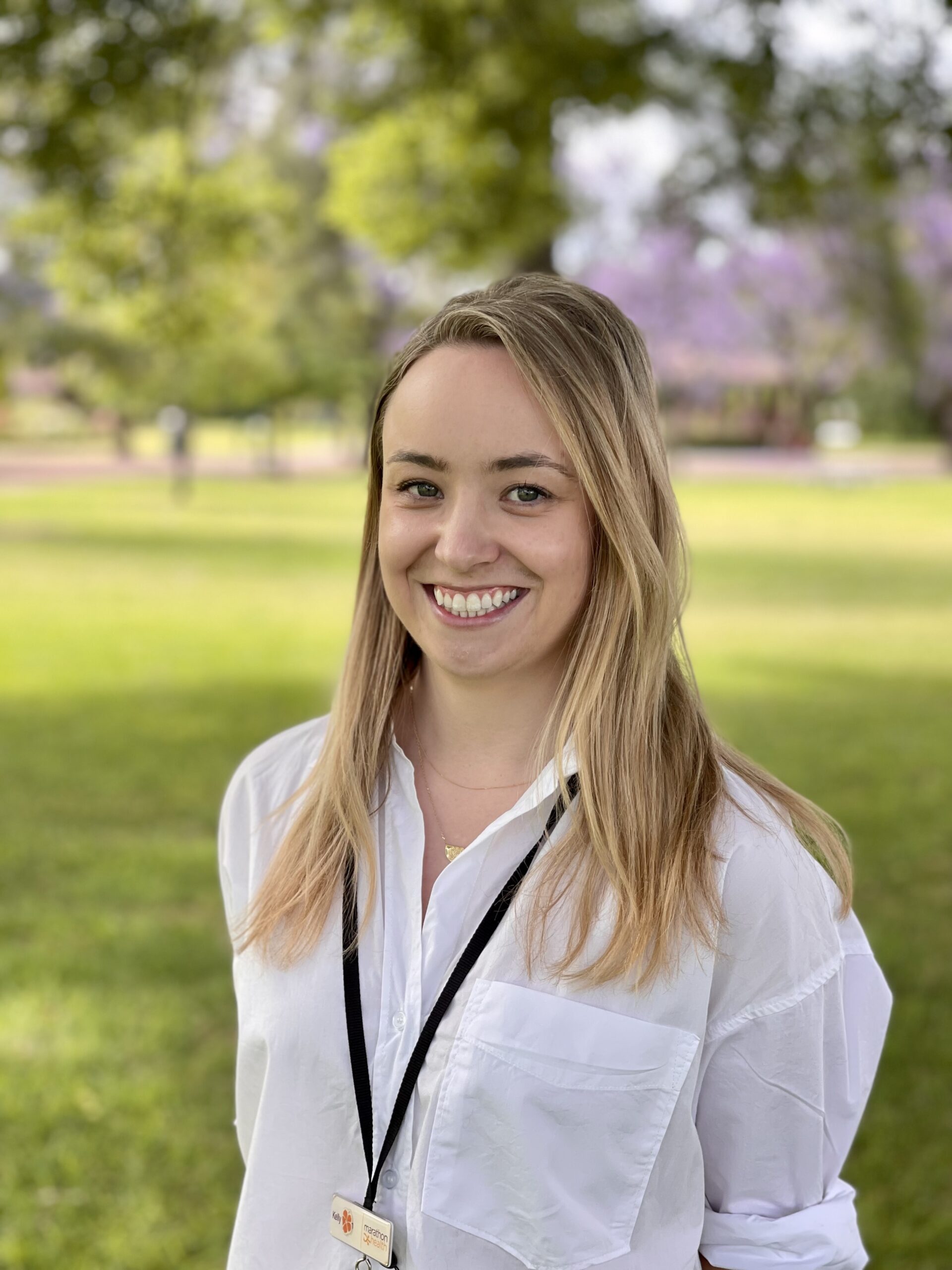 Kelly Smith
Senior Speech Pathologist
I recently completed a Masters in Linguistics and, alongside my role as Senior Speech Pathologist, it has allowed me to mentor students and new graduates through their careers.
My favourite thing about being a speech pathologist at Marathon Health is the fun, supportive team who work together to ensure everyone is growing professionally, and clients are cared for. I love working rurally, it means no two-days are the same and I have the opportunity to meet industry professionals and incredible clients who come from all walks of life. Plus, I can travel and see what Western NSW has to offer.
"Being a mentor for students and new graduates means I can help them feel supported, heard, and have the privilege of watching their career in speech pathology blossom."
I enjoy being able to work with students and see them progress through their placement. Together, we attend home and school visits – and as they advance, they are confident enough to take over and see clients themselves.
As students transition to become new graduates, my role changes slightly. They have regular check in's and can ask plenty of questions, so their skills and knowledge continues to grow.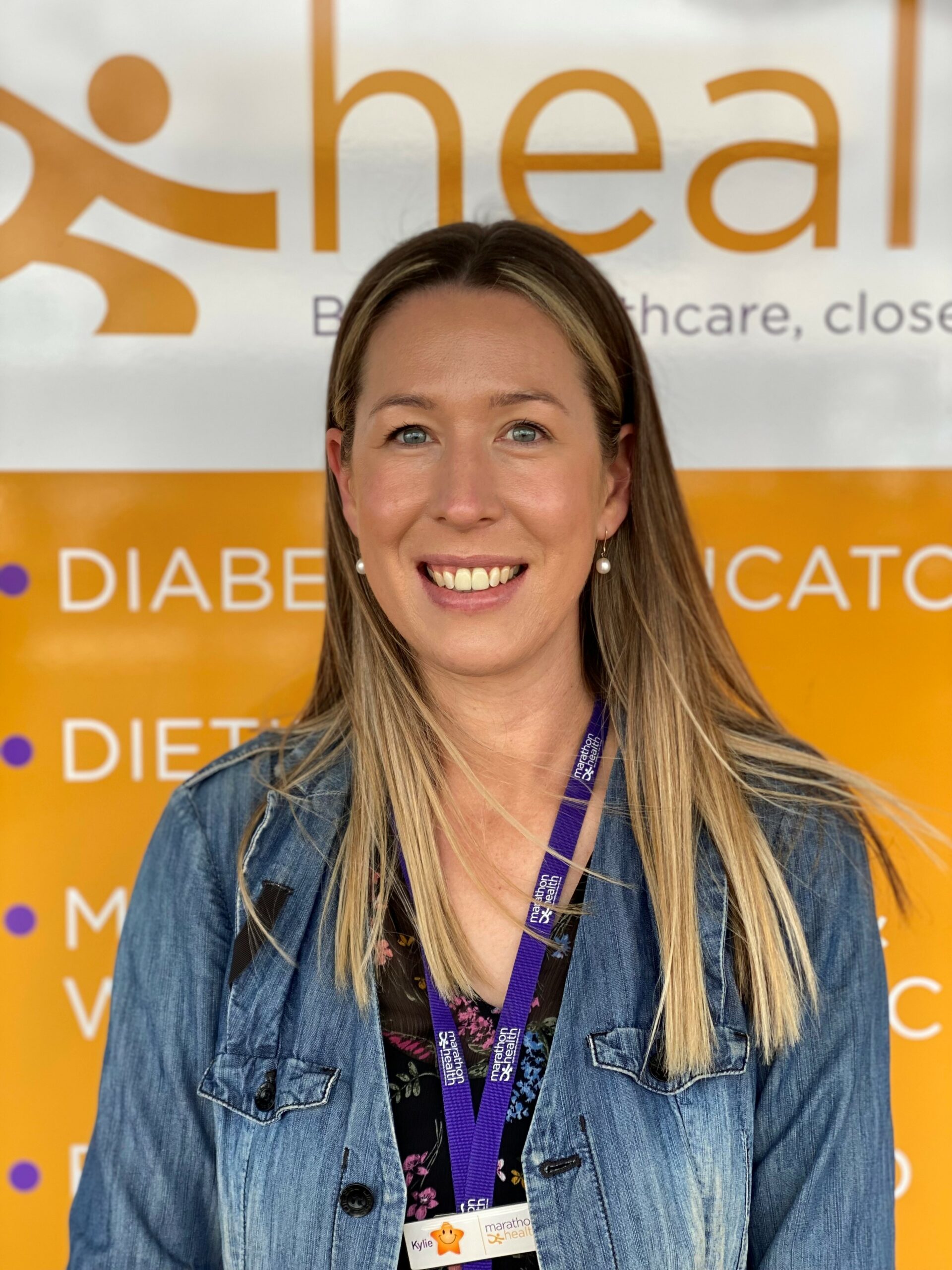 Kylie Irvin
Discipline Lead, Speech Pathology
There are eight speech pathologists and one allied health professional in my team – all vary in levels of clinical experience from new grads to more senior staff. We provide services to clients right across our footprint, from Dubbo to Lightning Ridge and Bourke. Everyone is so supportive and open to working together because we all have the same passion for helping people achieve positive health outcomes.
"We have a shared set of values, and everyone is really awesome. There are lots of clever, dedicated and passionate people."
Our graduate program provides so many opportunities for professional development, particularly as you have access to a PD allowance. Through the program, we cover a different clinical topic each week – building a team knowledge base and developing new skills.
There's also the opportunity to explore areas that interest you, for instance we're currently running the PEERS program – a social skills program for teenagers. It's a really exciting program where you have the opportunity to work with teens on the spectrum and help them build friendships. It's rewarding work.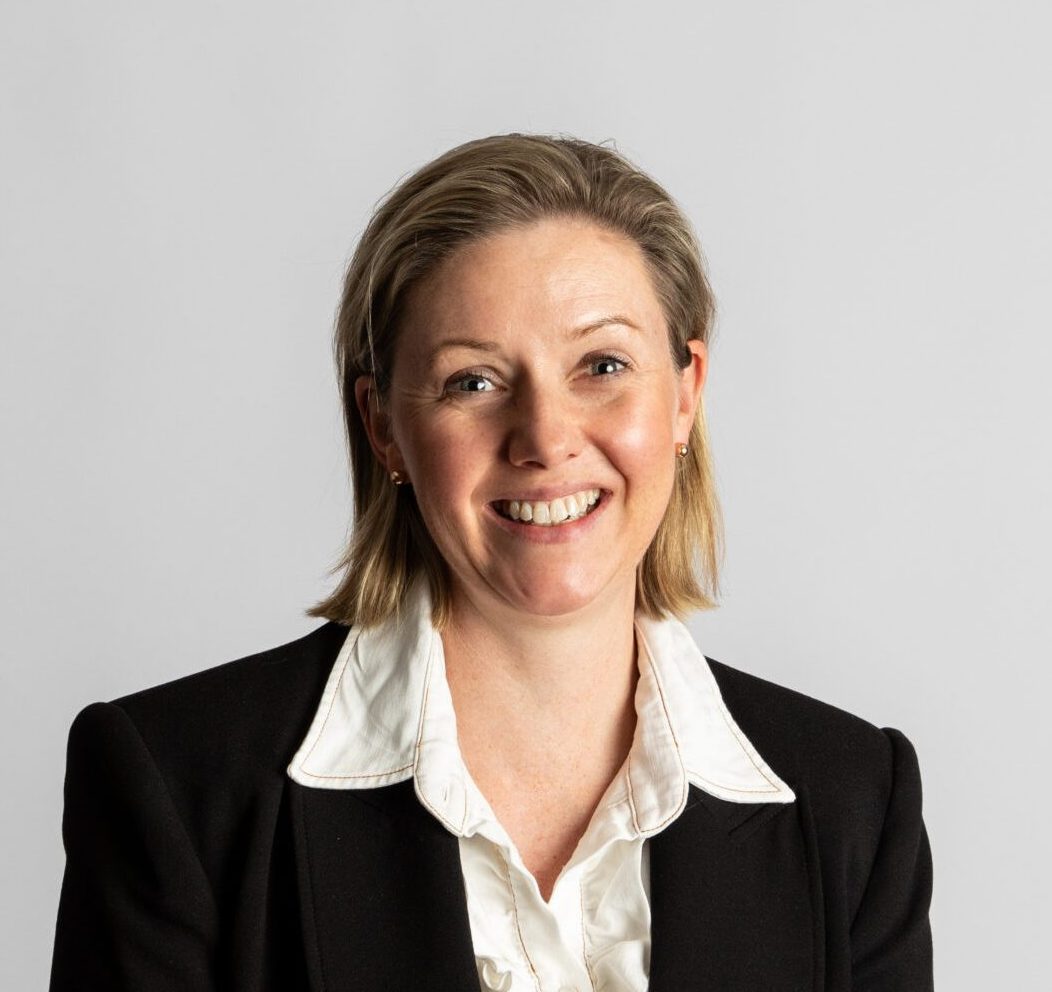 Lara Trevethan
Portfolio Manager NDIS Southern/Speech Pathologist
My team are fantastic – they're energetic, empathetic and excellent clinicians. We provide innovative and client-centred services to people living in regional areas. Equity in access to services is so important – regional participants have the same right to access quality and timely services like their metro counterparts. Because there are few services in these areas, it makes our case load varied and means there is always something interesting to do.
"Marathon Health has, hands down, one of the best workplace cultures I've ever been in."
As a graduate clinician with us, you receive not only clinical support but the professional support needed to grow as a rounded allied health clinician. You'll have access to multiple support options in the first six to 12 months of your employment, while working in a fun workplace.
Lindsey Eames
Allied Health Team Lead/Occupational Therapist
I work with the team in the Southern region – we're very supportive, collaborative, dynamic and no day is the same. We know when to buckle down, when to have a laugh, we're non-judgemental and operate with integrity.
"As a supervisor, I'm passionate about seeing other therapists grow and identify career progression."
I'm a strong believer that graduates should be in charge of the support process – I'm in the passenger seat to provide direction and guidance. That way it's very individualised and we can adapt depending on the needs of the graduate.
Our graduate program supports new clinicians to consolidate skills and develop cohesion as a team. Typically, we have one-one supervision as frequently as needed, and also facilitate group discussions and assessments within the occupational therapy team so you also get that level of support.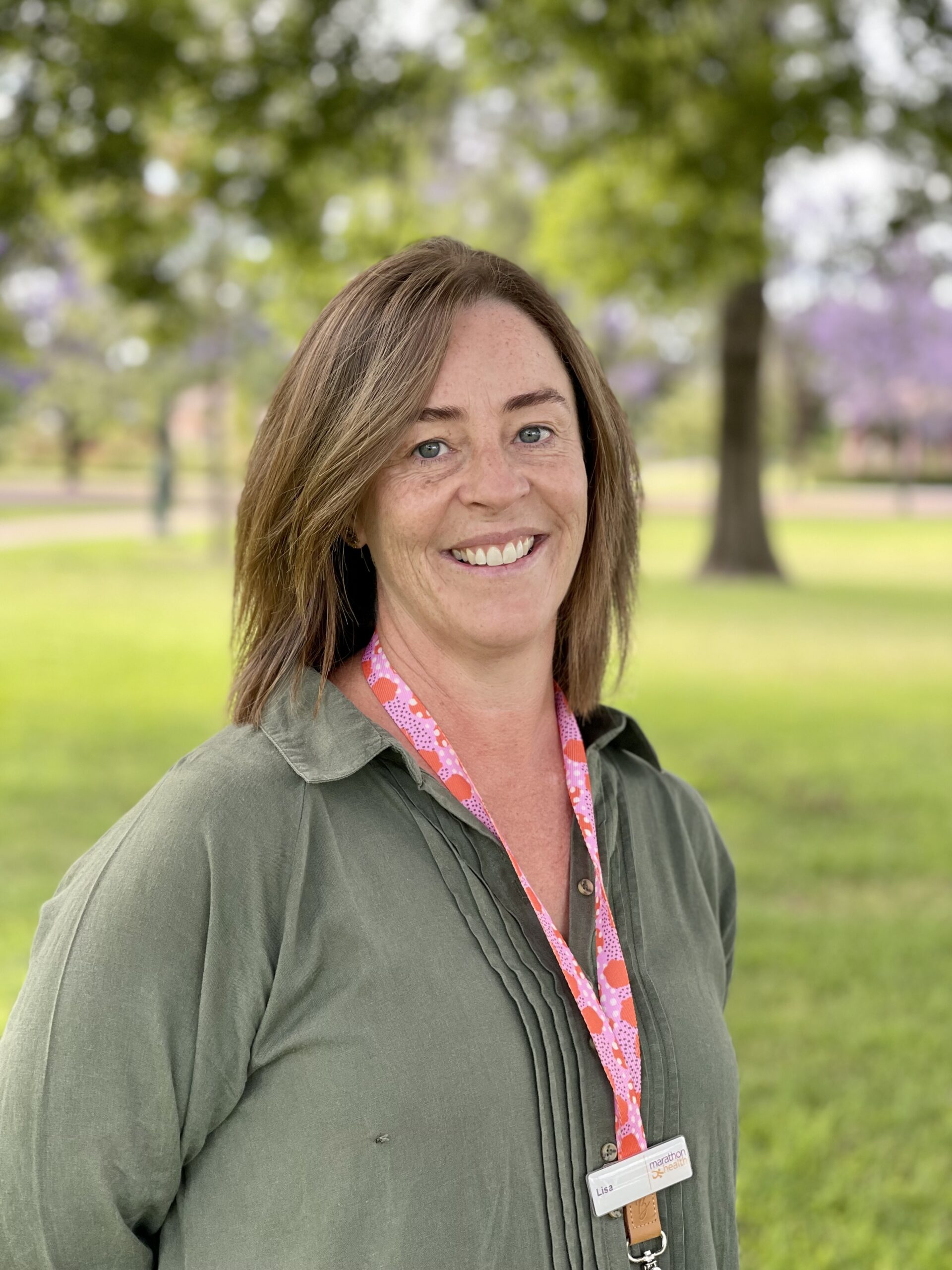 Lisa Hall
Senior Speech Pathologist
Since starting at Marathon Health over 12 months ago, my role and skills have developed immensely. I've transitioned into a senior – enabling me to mentor students and new graduates. I have also been given opportunities to work with a range of clients and visit them on outreach, which means I can practice speech pathology wherever clients choose to live.
"My big, vibrant and intelligent team is my favourite thing about working at Marathon Health."
We work collaboratively to ensure the best outcomes for clients. It also means there is a broad range of experiences and skills that I can tap into easily.
Being a mentor is very rewarding and means I can support my colleagues on their speech pathology journey. There are ample opportunities in various program areas where they can expand their knowledge and skills. For example, I want to work more in implementing Augmentative and Alternative Communication (AAC) and if a student or new graduate shares this interest, we can work on this project together.
If you are a student or new graduate looking for a change, I would highly recommend looking at working in rural health in regional Australia. It's rewarding, adventurous and you get to work with intelligent allied health professionals that share your passions.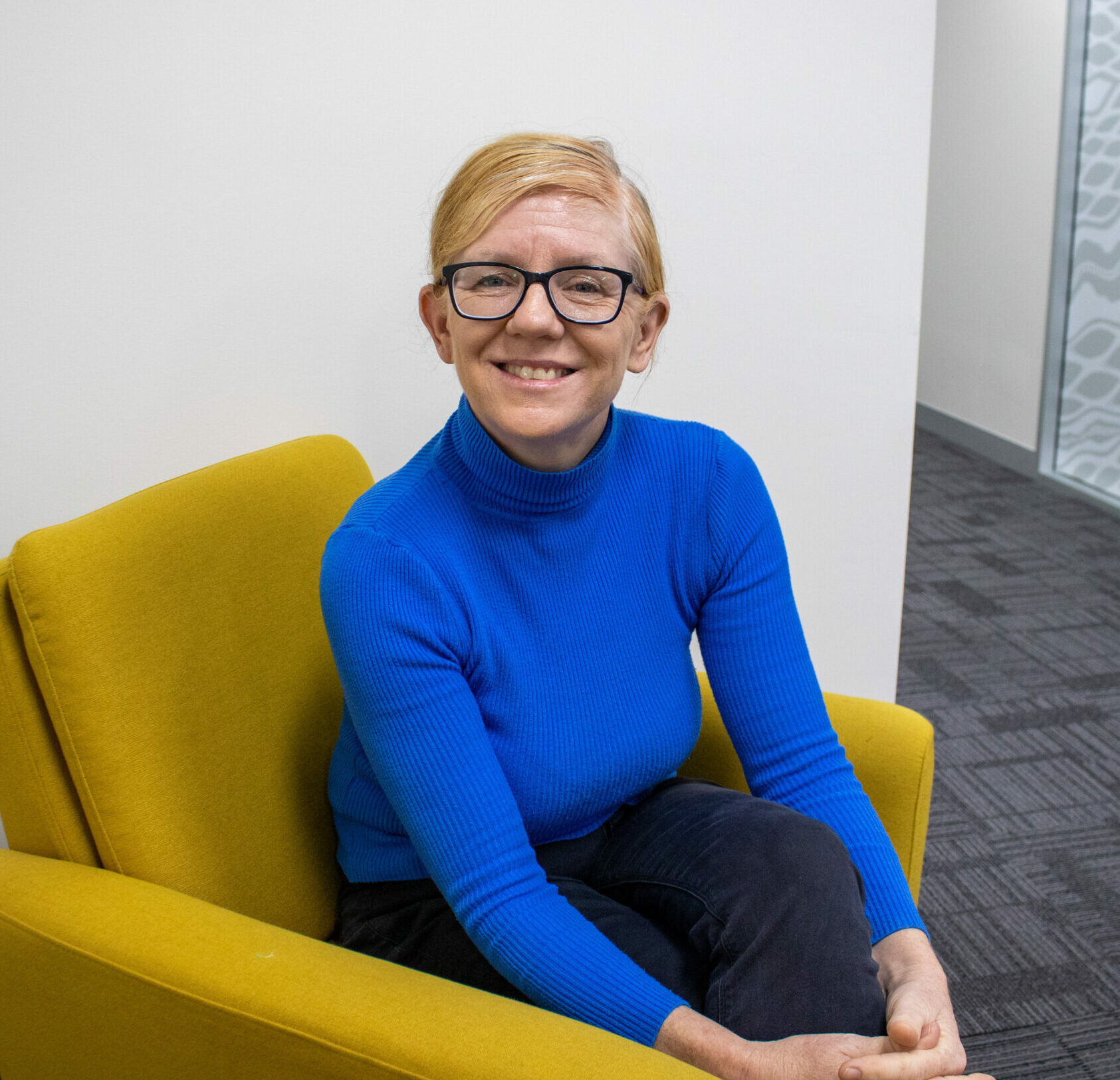 Samantha Kite
Clinical Supervisor – Social Work
I have been a social worker for over two decades working with children, adolescents, families and adults in a range of settings including Community Health, Education, Child and Adolescent Mental Health, NGOs, and government departments in Melbourne, Sydney, Darwin, the UK and more recently in Albury Wodonga.
"One of my passions as a social worker is the professional development of students and their practice framework as a social worker."
I'm inspired by the ethics of social work – to work with integrity, without judgment, to foster rapport and trust, empower people and the community, advocate, seek social change and social justice. Social workers exist at every stage of a person's life from birth to death and exist in every level of the systems around us. I'm enthusiastic to be part of the Marathon Health social work workforce.
Sean Dicks
Clinical Supervisor – Psychology
I offer supervision to staff and students across Marathon Health.
"I enjoy contributing to their growth as clinicians and observing their increasing capacity to deliver a diverse service to young clients."
I work with other members of the team to ensure that provisional psychologists and registrars learn in a safe and supportive environment – where they are nevertheless challenged to learn new skills. Their placement offers the opportunity to experience aspects of psychological practice including responding to client needs as well as managing their diaries, note-taking, mandatory reporting, and other tasks. We aim to provide supervisees with a solid foundation that will serve them well in their future work settings.
Page last updated: 20 November 2023